Coconut Chutney Powder
Coconut chutney powder is basically our normal coconut chutney with urad dal, tamarind, curry leaves, asafoetida, red chilli and salt, but in a dry form. This dry form gives it a long shelf period if handled properly.
My memory of this Coconut chutney powder (Chammanthi podi) was always associated with my father. He was in the Indian Air Force and when he returns after his annual leave, this chutney powder was a must. Watching my mom preparing this podi was always a sad reminder that it's the time for my father to leave for his job and we will have to wait for another year to see him, to touch him and to feel his old spice's fragrance. Always a fan of spicy food, this chutney powder with lots of roasted dry red chillies was his favourite. Whenever I make this podi, the aroma of dry roasted coconut takes me back to my home where I can see my mom standing in our old traditional Kerala style kitchen busy with her chores. She used to prepare this powder in the traditional stone mortar and wooden pestle (we call it ural and ulakka), which obviously was a tiresome work.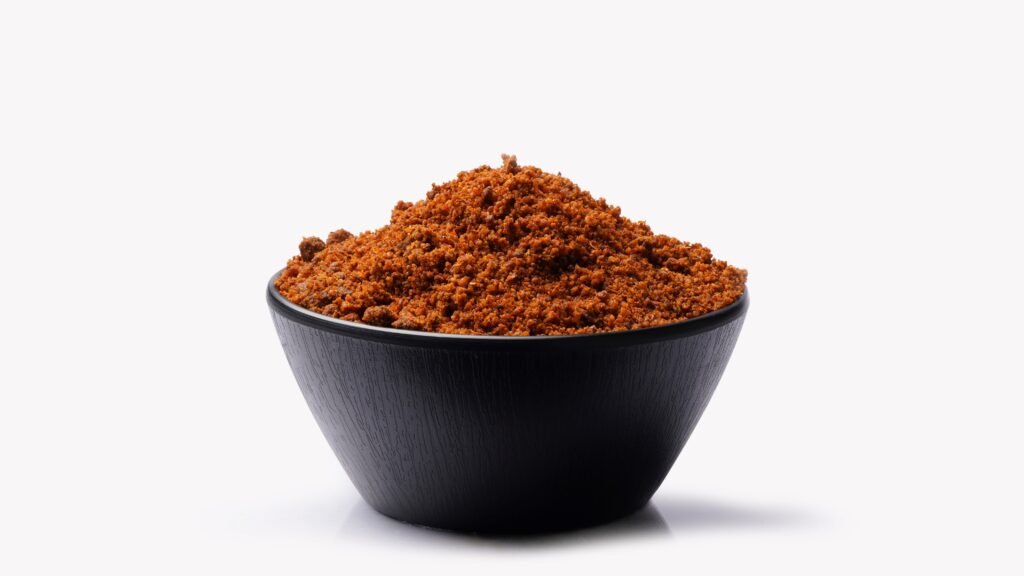 Now, I use mixer grinder and so does she..😄
This can be paired up with any mild flavoured meal, and if you have a high spice tolerance you can just mix rice and this powder and have as such. It can be tried along with dosa and idli as well.
By Mudpot Kitchen