Mango Pickle
An easy to go pickle with no complicated ingredients. Raw mangoes cut into small cubes / sliced roughly (in that case it's called sliced mango pickle) and seasoned in sesame oil along with crystal salt, homemade red chilli powder and asafoetida powder.
In our school days curd rice topped with mango pickle was an all-time favourite combo. How I used to wait for the lunch break and the moment I open the lunch packed in banana leaf all my friends will gather around my seat to have a taste of my lunch. That nostalgic smell still lingers as I write down these lines.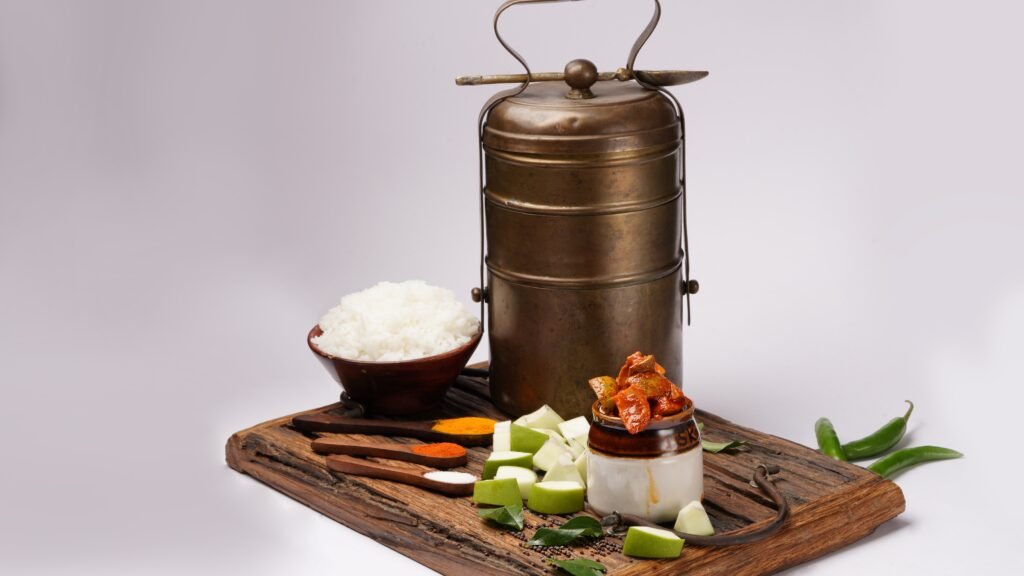 lf refrigerated and handled properly it has an extended shelf life …
Don't judge by the simplicity of this cut mango pickle, it will make your taste buds dance for sure!
By Mudpot Kitchen